Manuel Antonio, Costa Rica
Location
This trip started off on the beautiful Pacific coast of Costa Rica in Manuel Antonio. I stayed at the Parador Resort & Spa. The location is easy to get to which makes exploring the local area even more convenient. There are three ways to get to the hotel; one is flying into the San Jose airport and then taking a shuttle 2.5 hours. The second is getting a rental car for the 2.5 hour drive. The third way is to take a 20-minute domestic flight. Since Kevin (my amazing boyfriend) and I wanted to do some exploring anyways we decided to rent a car and drive from the San Jose airport. The drive was very scenic and we stopped a handful of times to get some yummy coconuts. One of those coconut stops was also at the well known Crocodile Bridge, where you can see dozens of fully grown crocs from a safe distance!
**Car Rental Tip: It is known that renting a car in Costa Rica can be a difficult experience. Some places will tell you a super low price and then nickle and dime you until your "super cheap deal" ends up costing you hundreds of dollars extra. So make sure you go with a trusted car rental service. We went with Enterprise and they were the best. We got a great deal and they had exceptionally great customer service.
Resort Overview
Parador Resort & Spa is absolutely stunning, it has a luxurious feel and is surrounded by a gorgeous lush jungle. I love that it is environmentally friendly and everywhere you look has an ocean view. This resort does a really good job at catering to different types of travelers and occasions. You could easily bring kids for a family trip or have a romantic couples trip. There are multiple pools (including an adult only pool), and two of them have gorgeous waterfalls which gives me all of the mermaid vibes. They also have a fitness center and a spa where you can get massages, facials, manicures and more. I would definitely recommend spending some time relaxing in the pool/jacuzzi in the Spa after a massage because it leaves you feeling so magical.
The property has beautiful trails where you can see monkeys, sloths, and more. There's even a sloth that lives on the property in a mango tree. Apparently, he has lived there (by his own free will) since he was a baby and he is known as Flash. The resort even has a beer named after him! There's also so many historical pieces of furniture and decor throughout the resort, so make sure to ask about them if you get the chance.
*They also have a hotel shuttle that takes you into town so it's not necessary to rent a car to do some exploring.
(click to enlarge photos)
ACCOMMODATIONS
I stayed in the Vista Suites Ocean-view room. This romantic building has its own restaurant and pool. The room was equipped with every amenity I could think of including complimentary Wi-Fi (which worked very well), a TV, a coffee maker, a mini-bar, a sofa, AC, and a dreamy bathroom with a full-size tub and a separate shower. It had a super comfortable king size bed and a beautiful ocean view balcony with a private Jacuzzi. The Jacuzzi on the balcony was definitely my favorite place to watch the sunsets!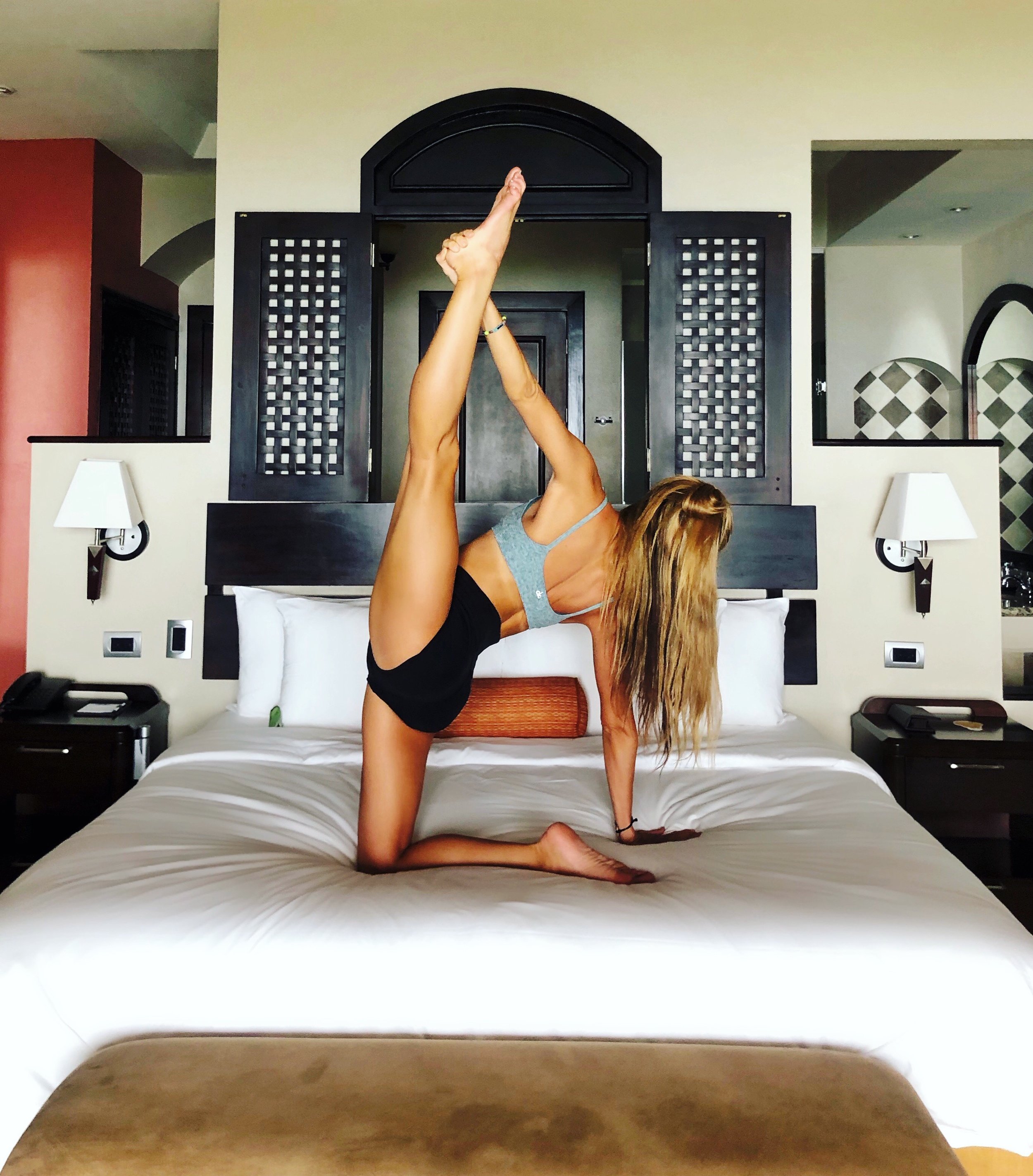 Food
The restaurants at Parador Resort & Spa were all amazing! They all had beautiful ocean views and great service. My favorite part was that they had an entire vegetarian menu. I think I tried almost everything on it! The chickpea dish and eggplant strips were my top two favs. Chef Rodrigo Salazar even made vegan desserts for me which were incredible!
In the morning they also have a breakfast buffet which is included in the room rate. It is one of the best breakfast buffets I have ever seen! It had basically every breakfast food you could imagine. Don't forget to try the Detox juice!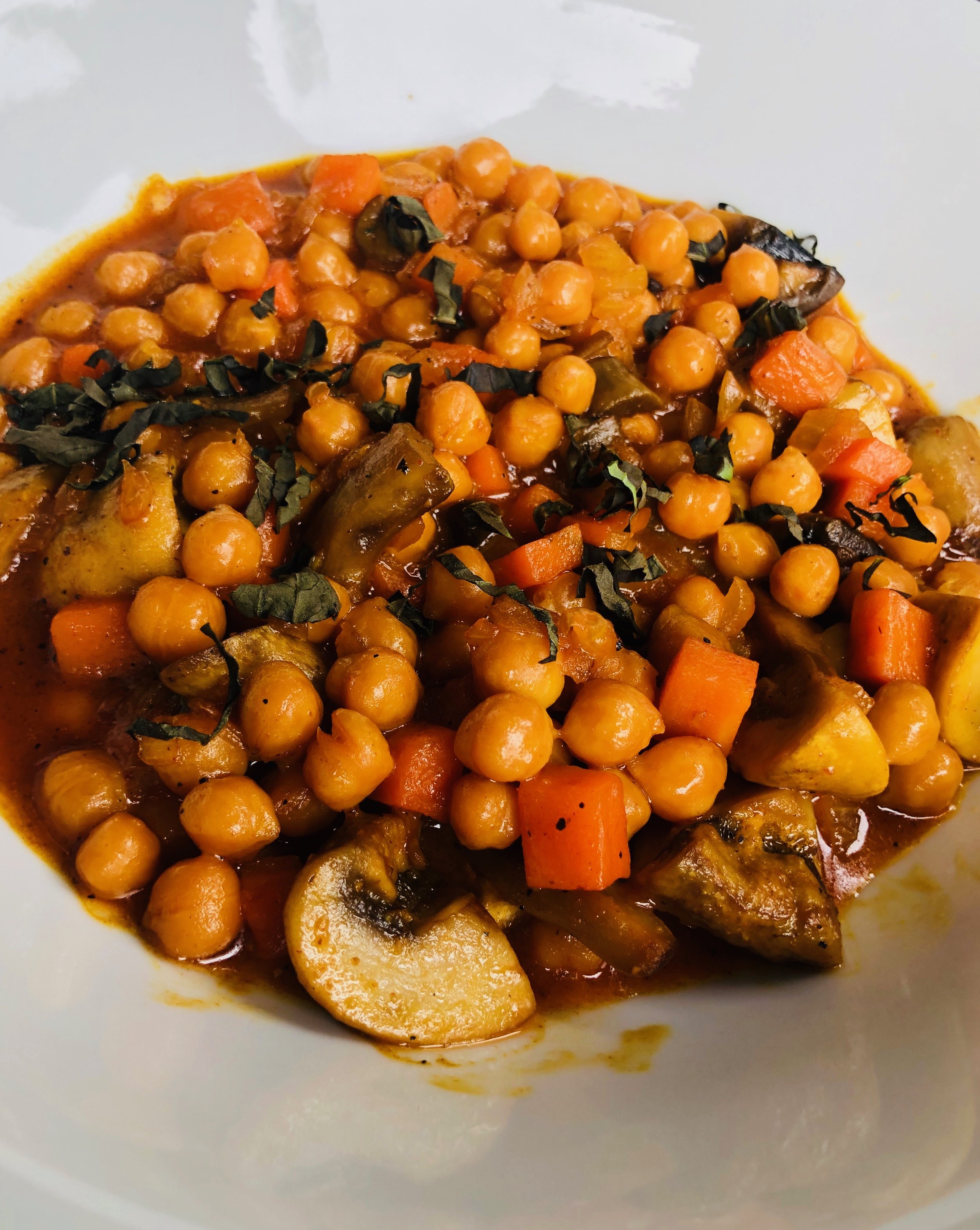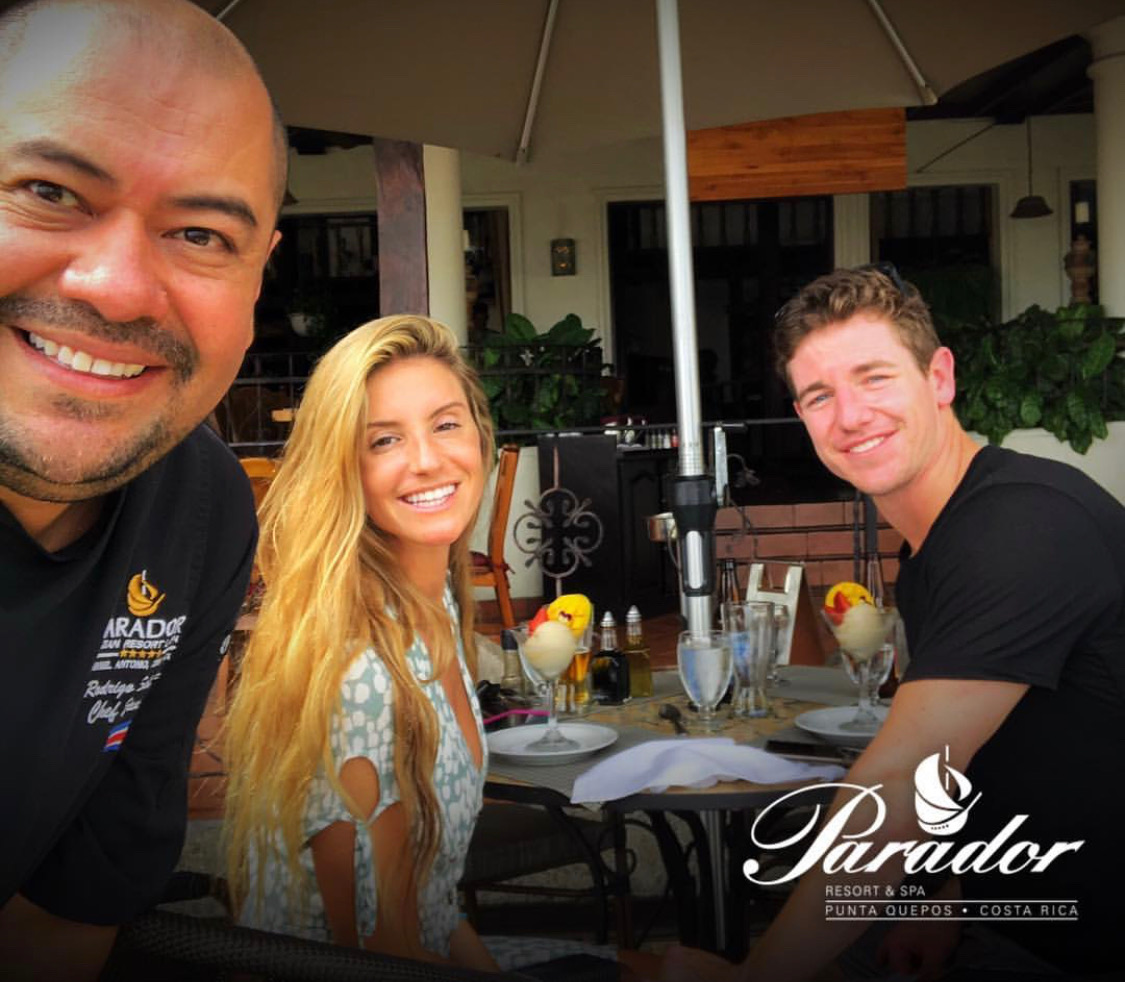 Local ACTIVITIES
The resort has an excursion desk where you can book so many cool adventures. They have night tours, zip lining, kayaking, surf lessons and so much more. Our trip was cut a day short due to an issue with Delta (that's a blog for another day), so we didn't have time to do too many excursions. We filled our time with hiking around the property trails, visiting the local beach (Playa Biesanz), spending a day at Manuel Antonio National Park, watching the sunset over the ocean in Domincal, and heading further south to surf. Next time, I would love to check out the Catamaran Trip.
PLAYA BIESANZ
Secluded beach– a 10-minute easy walk from the resort. Perfect for swimming and sunbathing, and you can rent kayaks and snorkel gear. At low tide, you can even spot ancient turtle traps used by the long-gone Quepoa Indians. This little beach might be my favorite beach in all of Costa Rica because it feels so private and magical.
MANUEL ANTONIO NATIONAL PARK
This world-famous park is a must see! It's a little over seven and a half square miles in size, and contains nearly 300 different species of mammals and birds. I saw a few sloths and a whole lot of monkeys while walking through this gorgeous reserve. The monkeys were fearless and would even come right up to us. After walking through some of the park, we spent some time relaxing and hanging around the gorgeous beach. You have the option to hire a guide in the park which are really great at spotting wild life. Personally, I prefer to go at my own pace and explore on my own so we did not hire a guide.
Parking- Be careful when driving up to the park because there were a lot of scam artists. A few guy stood in the middle of the main road trying to get us to park in their "parking lot". They wore park hats and shirts which made them look official yet they were charging more than the official parking lot and where at least a 10 minute walk away. There were a few more of these guys trying to stop us as we got closer to the park. Just drive past them all and when you get really close to the Park there's a parking lot on the right hand side (it's the last parking lot before it dead ends). It only cost about $4 to park there and seemed the safest. The guys had a booth with brochures, were dressed like park rangers, and were super helpful.

Timing- It was recommended for us to arrive at 7am to avoid a huge line to get into the park. We showed up at 8am (because we are always late for everything) and fortunately there was no line. The park didn't seem too crowded, however the beach started to fill up a lot around noon. I think our timing was perfect. We had enough time to walk around for a few hours in the morning without it getting too hot and then catch some sunshine on the beach before it got too crowded.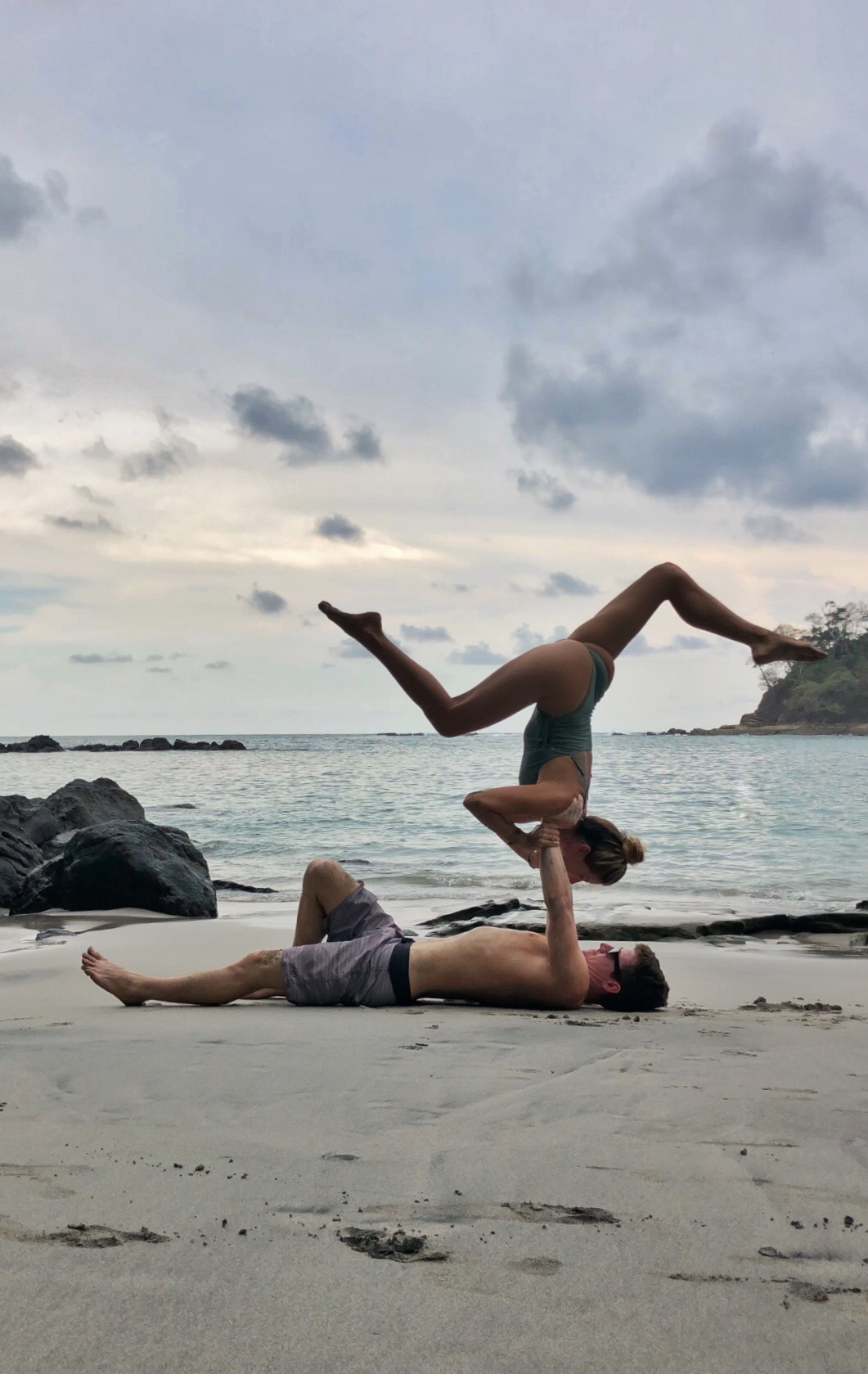 SURFING
Manuel Antonio: I did not have time to surf here, but the locals did tell us that there are a few good spots. So if you don't want to venture too far for some surf then I would definitely check it out. The waves here are usually good for beginner to intermediate surfers with a gentle break.

Dominical: I did not surf here either, but Kevin has and he said it was alot of fun. Domincal is known for its surf. The waves are great for intermediate to advanced surfers. When we were there the waves were overhead with some power behind them so I opted to watch the beautiful sunset instead.

Playa Colonia: This beach is where we surfed 2 days in a row. The waves here are perfect for beginner to intermediate surfers depending on the day. We got lucky with 3-5 foot waves that were soft and easy to ride. We rented boards which were only $15 for 24 hours each. They even offered roof straps for us to borrow and gave us some wax to use. We had so much fun that we decided to keep the boards overnight and surf the next day too. After our last surf sesh we bought some coconuts and saw some Howler Monkeys on the way out.
TIPS FOR COSTA RICA:
Bug spray…. and lots of it

Bring benadryl and a benadryl topical stick for when the bugs bite you anyways.

Weather- December to April is the dry season. April can be tricky. I few years ago I came in April and it rained most of the time. This year the report said it was supposed to rain the entire time and it was mostly sunny!
I absolutely loved my time in Manuel Antonio at the Parador Resort and I cannot wait to go back. :)
If you have any questions, ask away in the comments below.